OCP has something sweet in store for Summer 2023!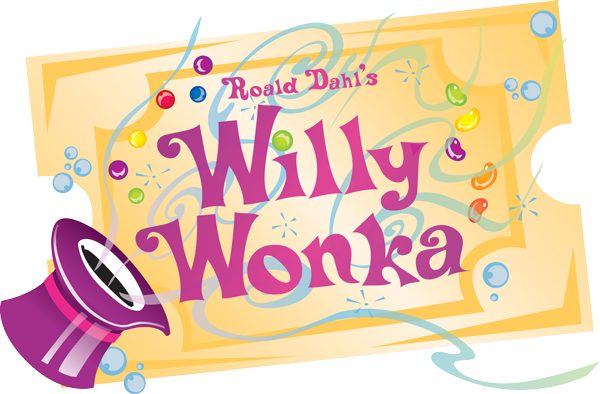 Orange Community Players is thrilled to announce that Roald Dahl's Willy Wonka will be our summer show! We are looking forward to showcasing our talented community in this show. Kelly Durfey will be our director.
Videos from Our Director and Choreographer
List of Roles
Willy Wonka – adult male with strong voice and acting skills
Candy Man – adult male with strong voice and acting skills
Phineous Trout – Male or female, solos and some choreography
Charlie Bucket – male or female that can appear to be age 12-16, needs strong voice and acting skills
Mrs. Bucket – female aged 20s-40s
Mr. Bucket – male aged 20s-50s
Grandpa Joe – male who can play a 50-60 year old
Grandmas Josephine and Georgina – females who can play old invalids; same for Grandpa George
Village Children (ensemble) – male and female; age ranging from 7-17; some choreo; solos available
Adult Chorus – villagers, German cooks and servers; some choreo; solos available
Oompa Loompas – looking for a small chorus of strong singers and experienced dancers. Dance and vocal solos available; prefer middle school or older.
Squirrels – younger children
Violet Beauregarde, Veruca Salt, Mike Teavee – any gender, need to appear age 10-17; some choreo; strong voice and acting skills
Mike's friends – 2-3 moody teenagers; some choreo
Mr. / Mrs. Gloop, Salt, Beauregard, Teavee – can be any gender; 20s-50s

Gloops will need to speak in a German accent; Salts in British; Beauregards in Deep South accents
What to Expect at Auditions
Auditions will be May 1st and 4th from 6 – 8pm at the Whitted Building (300 W Tryon St) in Hillsborough. Auditions are open to all ages, and you only need to attend one audition session.
You will read sides of the director's choice based on which character(s) you will be auditioning for. Come prepared with 16 bars of the music of your choice. An accompanist will not be provided so please bring your own music. Be prepared to move for learning basic choreography.

If you cannot be present at auditions but would like to participate, please submit a video of your singing and a 30 second monologue of your choice to [email protected]
Audition Forms
Please review and complete the forms below before arriving if possible, but hard copies will be available at the audition.
Overview of Audition Information
Cast and Parent Participation Information
Please contact [email protected] for more information.